SAFE Services
---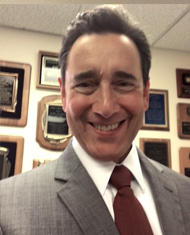 Given the volatility of our economy, more and more Americans are increasingly concerned about the risk of outliving their money in retirement. And, for reasons I don't quite understand, a majority of advisors, brokers and other financial "experts" avoid discussing the unique and amazing benefits of annuities and life insurance.
Not me. When used properly, I consider fixed index annuities among the most remarkable investment alternatives ever devised… and among the highest returning safe assets you can own.
I also make it clear to my clients that I am not trying to present myself as some sort of investment guru. I've been in this business 26 years and I'm tired of all the "experts" that try to convince us that they know what the market is going to do.
In fact, I've identified two kinds of investment advisors…
(1) Those who don't know where the market is headed, and…
(2) Those who don't know that they don't know
Actually, there is a third type... the investment "professional" who indeed knows that he or she doesn't know, but whose livelihood depends upon appearing to know!
Personally, I have no idea what the stock market is going to do. The bottom line for me is that I strongly believe in SAFETY FIRST and consider fixed-index annuities and permanent life insurance among the best and safest places you can put your money.

Right now, one of the biggest fears that Baby Boomers and seniors have is that they'll run out of money in retirement… and annuities are the only products that can GUARANTEE that it will never happen to them.
Through annuities, you will find safety, security, guarantees, flexibility, versatility, options and alternatives that no other product on the market can offer you. And you can accomplish all of this without any market risk.
- Mark D. Goldstein, CFP®, President
---
"Thank you so very much for educating us and treating us so respectfully. We are eternally grateful for having had the pleasure to meet you! You are an awesome individual and you possess knowledge and wisdom our world needs!"
- Coach Kevin Hood
---

Our Services
SAFE-Money Alliance specializes in working with retirees and those nearing retirement who want to protect their principal and ensure that their money lasts forever.
It's president, Mark Goldstein, also built a national insurance marketing organization responsible for recruiting, training and managing a team of over 1,200 independent insurance and financial professionals in the areas of annuities, life insurance, health and disability insurance, long-term care and Medicare supplements.
Most of Mark's clients are surprised to discover that he is a 1972 graduate of the School of the Art Institute of Chicago, where he majored in Fine Arts. He was a freelance artist from 1973 to 1994 and president of The M&M Graphic Connection in Chicago.
Mark's real passion, however, is leveraging his wealth of knowledge, experience and financial expertise to simplify complex SAFE-Money strategies and helping people understand and benefit from the unparalleled power of the products offered through the SAFE-Money Alliance. His expertise is in helping baby boomers and seniors to grow, preserve, protect and transfer their wealth... with the goal of always improving each individual's standard of living and their quality of life.
---